Write What's Next
Write What's Next provided mentoring and creative writing masterclasses with high profile writers for young Liverpool creatives. Our emerging writers worked in small groups for 16 weeks to develop their writing skills; gain practical experience AND created brand new work.
Our Mentors and writers are showcasing their creative projects throughout January and February 22 online and in-person in Liverpool. For more infomation and to book your tickets, click the link above.
The course included: 
12 weeks of small group online workshops with your chosen mentor.
5 Online Masterclasses for the entire participant group, with each mentor.
Additional 4-week consultation support from your mentor to creating new work for the Showcase in January 2022.
Meet the Mentors!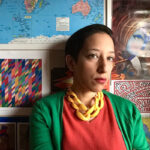 Bidisha is a broadcaster, journalist, and filmmaker. She writes for UK broadsheets, including The Observer and The Guardian, and presents and commentates for BBC TV and radio, ITN, CNN, ViacomCBS and Sky News.
Learn more about our event with Bidisha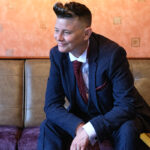 Joelle Taylor is an awarding winning poet and editor at Out-Spoken Press. Joelle founded SLAMbassadors, the UK's national slam championships in 2001 and her new collection C+NTO & Othered Poems was published in June 2021.
Learn more about our event with Joelle Taylor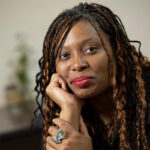 Fiction author Yvonne Battle Felton, whose novel, Remembered, was longlisted for the Women's Prize for Fiction (2019) and shortlisted for the Jhalak Prize (2020). Yvonne is a creative writing lecturer at Sheffield Hallam University and is the co-director of North West Literary Arts.
Learn more about our event with Yvonne Battle Felton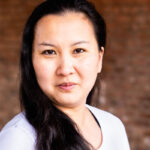 Playwright Naomi Sumner Chan is the founder of Brush Stroke Order Theatre company. She has had her work performed across the North of England as well as Theatre 503 and The Arcola Theatre in London and is on the readers panel for The National Theatre.
Learn more about our event with Naomi Sumner Chan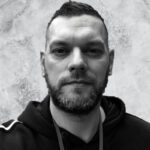 Chris Fittock is the artistic director of Theatre in the Rough and former Literary Manager of Liverpool Lunchtime Theatre/The New Works. He has produced over 88 new audio dramas, documentaries, and podcasts by 79 emerging creatives.
Learn more about our event with Chris Fittock