Meet the Writers!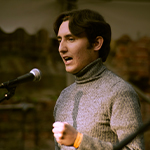 Joseph Roberts is an 18 year old Spoken Word Artist/Poet from Liverpool. He currently studying at John Moores University studying English Literature & Creative Writing. He has performed on BBC Radio Merseyside earlier and has accumulated thousands of views from his videos through various social media platforms. He has now been going into schools and providing poetry workshops in the community. He writes passionately about identity, mental health, masculinity, the environment and the harsh reality of the capitalist world surrounding us. His style of poetry breaks stereotypes, tests the ethics and morals of the audience through philosophical concepts and nuance perspectives. His poems are simply spoken out loud and simply displayed on the page, yet full of complexity for those who desire to listen carefully and read deeper.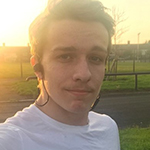 Callum Wooding is a 22 year old writer and actor from Liverpool. He writes screenplays for movies and TV. During his time on Write What's Next, Callum developed his most recent project, an open world role playing game, Blood Moon. His passion to create more diverse, open world games drives his creative vision. Callum is dedicated to writing engaging stories and always looking to push himself out of his comfort zone, to work with bigger groups, develop more of his ideas and take his imagination and creativity to the next level.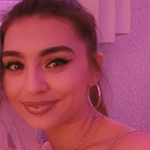 R. L. Williams is a Y/A novelist and short story writer. She writes in any time she can find between being a mother to a beautiful little boy, and her part time work as a waitress. R. L. Williams has been writing stories for almost a year and loves the freedom creativity provides, in her writing there are no limit to imagination and she is in charge of her character's destiny. R. L. Williams put her values and passion at the centre of her stories. She is currently writing her debut novel, and sees this story as a way to help others to see that no matter how alone or unimportant you feel, you will always be important in someone else's world and with a bit of self-discovery and self-love you will see how important you are to yourself. .