Writing on the Wall have been running our annual Pulp Idol competition for over ten years, publishing the first chapters of the competition's finalists in an anthology. Many new novelists, including Ariel Khan (Raising Sparks), James Rice (Alice and the Fly), Ashleigh Nugent (LOCKS), Clare Coombes (Definitions), and most recently, Phillipa Holloway (The Half Life of Snails), have found their first success through Pulp Idol. This competition is unearthing the best new novelists from Liverpool and across the country.
All finalists get their first chapter published in a book of 'Firsts,' which is produced in hard copy, a digital manuscript and made available on Amazon Kindle. Copies of Pulp Idol – Firsts are sent to agents and publishers.
Are you interested in being crowned this years Pulp Idol Winner? Click here for more information on this years competition.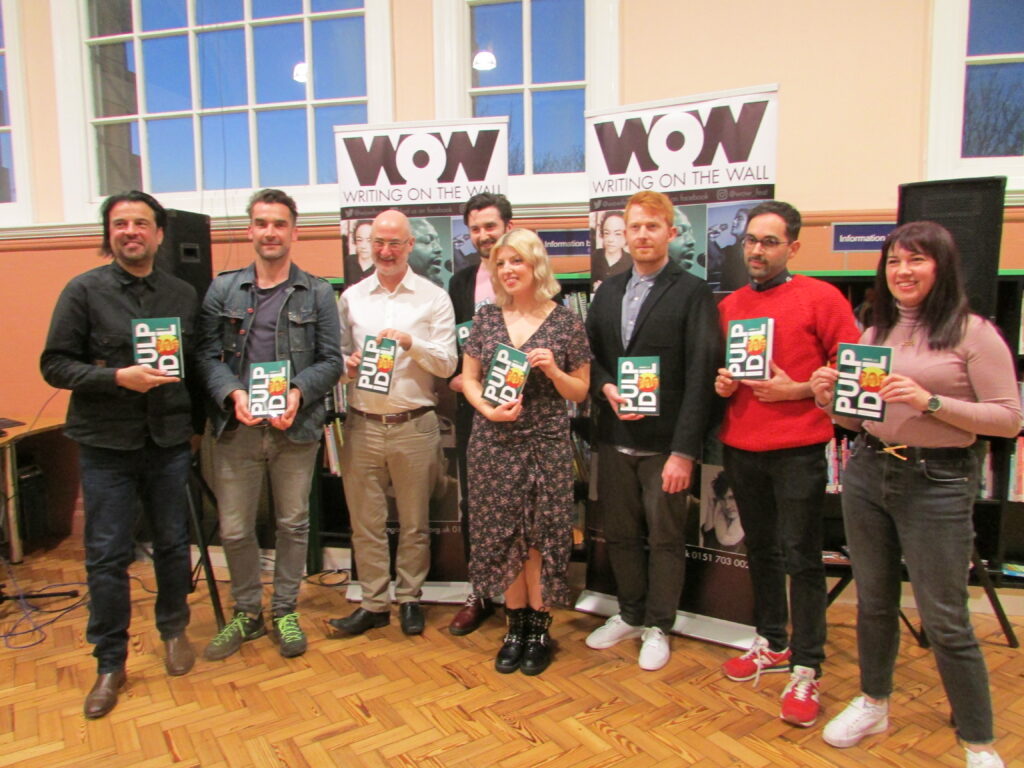 Pulp Idol – Firsts 2022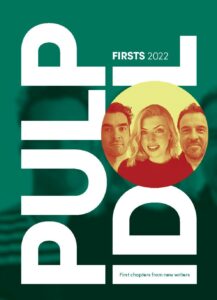 "Pulp Idol continues to find and work with some of the finest new voices around and in this years anthology, they have published some of the best."
– Kevin Duffy, Pulp Idol Judge and Co-Founder of Bluemoose Books
"Congratulations to all of the finalists! What a competition. Each piece is a celebration in its own right. Together this is an exciting collection, a promise of what is to come. Personally, I can't wait to read where your stories take you."
– Yvonne Battle-Felton, Pulp Idol Judge and Author (Remembered, Blackstone 2021)
For more information about Pulp Idol, please email jenny@writingonthewall.org.uk
For agents, publishers and anyone interested in contacting past Pulp Idol writers, please email: pulpidol@wowfest.co.uk
2022 Winner
Melissa Grindon – Cabbage Babies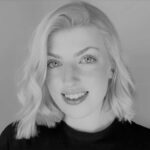 Melissa is a 27-year-old writer, originally from Northern Ireland. Her main area of interest is historical fiction where she often digs into childhood memories, comedic family dynamics, and true to life dialogue, all grown from a small-town upbringing which continuously inspires her work. Melissa also holds a First Class MA in Writing from Liverpool John Moores University. Previously, she has been published with the University of Oxford's Oxford Scientist and with Liverpool Everyman and Playhouse Theatres Love Liverpool. After winning WoW's Pulp Idol competition, Melissa is working toward her first novel, Cabbage Babies, and plans to complete it this year.
Cabbage Babies
It's 1982, and in a small, unnamed town in Northern Ireland, the only thing on Martine's mind is boys, school and trying to stay out of trouble with her Ma. Liam is new at Church, and his house party is the perfect opportunity for Martine to make her move. But this is the place her nightmare begins. A few weeks later, she discovers she is pregnant, and she cannot remember what happened. Confused and afraid, she confides in her best friend Mary-Anne, who only belittles her, comparing her to Louise O'Neill, a girl with learning difficulties in their school, rumoured to be pregnant the year before. Louise's baby's whereabouts is unknown, and the father is a mystery. Martine forms an unlikely friendship with Louise, as she desperately tries to figure out what to do.
The first chapter of Melissa Grindon's Cabbage Babies is available to read in Pulp Idol – Firsts 2022.

Featuring winners Kim Wiltshire (2019), Natalie Denny (2018), Lewis Jennings (2017), Andy Billinge (2016), Em Coombes, Louise Muddle, Roisin O'Grady, Chris Radcliffe, Duncan Ross, Peter Swindells and Magaly Tawakoni.
To buy previous editions of Pulp Idol, click these links: 2018, 2019, 2020.
Older editions of Pulp Idol are still available, to arrange for a specific edition please email jenny@writingonthewall.org.uk