Writing on the Wall has been publishing the first chapters of the finalists in its annual Pulp Idol competition for over ten years, with many of the finalists going on to have their debut novels published, including Ariel Kahn with Raising Sparks (Bluemoose), and James Rice with Alice and the Fly (Hodder and Stoughton).
All finalists get their first chapter published in a book of 'Firsts', which is produced in hard copy and also made available in Kindle. It is circulated to agents and publishers and each writer is presented with copies for themselves, their friends and families.
Kim Wiltshire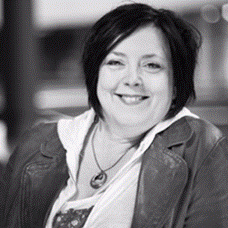 Kim Wiltshire is a playwright who creates political theatre through her theatre company, the Laid Bare Theatre Project. She was also co-writer and co-editor of Scenes From The Revolution, a book exploring 50 years of political theatre for Pluto Books & Edge Hill Press. SAD Day is her first novel.
SAD Day
SAD Day follows the story of Sarah and Andy Rourke after the death of their 15-year-old son, Drew, from Sudden Adult Death Syndrome. Finding her only son dead on her return from work, Sarah and Andrew fall into a nightmare of police questions, interference from family members and the realisation that they might not, after all, know the person they've been married to for eighteen years at all.
Natalie Denny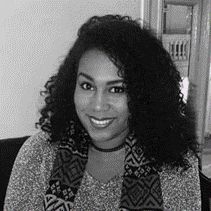 Natalie Denny is a 33-year-old writer and Service Manager in the NHS. Her interests include reading, activism, writing poetry and prose and live entertainment. She graduated with an open degree at the Open University. This included an advanced creative writing module which was the catalyst for her commitment to writing a novel.
The Girl with the Words
The Helicon; direct descendants of the nine Muses of Ancient Greece and responsible for all inspiration in the modern world. The Guild; a powerful organisation that seeks to control artistic creation. Saphy; a fifteen-year-old girl inextricably bound to both. After a series of Helicon murders, Saphy is thrust into the dark and magical world of the Muse Legacy.
Lewis Jennings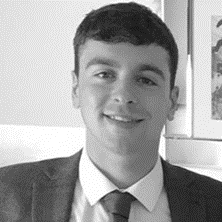 Lewis Jennings is a journalism graduate and has previously featured in WoW's What's Your Story? Mental Health and Me anthology. He is the editorial assistant at Index on Censorship and is a board member at Scottie Press. Though his career has steered towards journalism, his true love is creative writing.
She Dreams in Colour
Liverpool, 1989. After dark, when his parents sleep, Cain Gleeson becomes Cheree. As a woman, he feels the sense of identity he has craved his whole life. But, when his father's mental health deteriorates after the events of Hillsborough, he fears his secret may tear his family apart forever.
Andy Billinge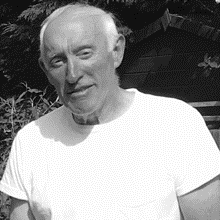 Andy Billinge was born in Liverpool in 1948. He has a B.Sc. (hons) in Physics from the University of Liverpool and went on to teach Maths in secondary schools until retiring in 2007. He has been married, divorced and married again. Andy has two children, three stepchildren and two grandchildren. He is an active member of the Labour Party.
Green Willow
900 years after a great plague, returning civilisation is threatened by the Corsairs. A girl, escaped from enemy slavery, and a boy from a pacifist village, are treated with suspicion, but join the fight. There are successes and victories and both sides claim success.
Em Coombes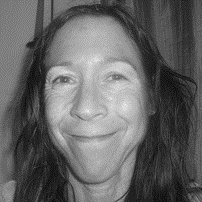 Having written poems and short stories when younger, Em Coombes had not written for years until taking part in a short evening creative writing course in 2015 where she wrote the first page, and has been writing it since. Life itself, travel and imagination are her true sources of inspiration.
The Pier
A woman was last seen on Cressington Pier. The impact this event has on the small coastal community reveals the vulnerability of human relationships, as each character grapples with the complexities of their own lives, discovering both fragility and resilience, and how the power of nature dominates them.
Louise Muddle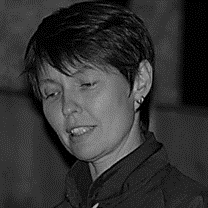 Following her graduation with Combined Honours from Manchester University in American Studies and Sociology, Louise followed her love of acting and started working in theatre marketing. After a career that included writing press releases, pitches and copy for the National Trust and ITN, Louise finally discovered a liking for writing fiction. Influenced by a variety of subjective reading material, often political and concerned with the modern condition, she embarked on a creative writing course at Liverpool University.
A Corpse at Christmas
On the 50th anniversary of the cult horror movie, Servant of Shiva, film-maker Lena MacIntyre, trying to produce her first solo documentary about the film's principal star, Jean D'Souza, is struggling with reluctant interviewees, her own self-doubt, silence, lies, unpalatable truths and, a dead body on the beach.
Roisin O'Grady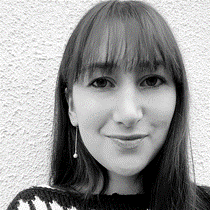 Working in textiles, Roisin has recently moved to Liverpool from the West of Ireland. Tiring of trawling through the library shelves, she lacked in finding modern material that she connected with as a reflective 26-year-old female, and so started writing a novel, compulsively, late into the nights.
Haley Ran Away
Haley will always pose unanswerable questions. Such as why are we drawn to the wild ones? Ruth never thought of her life worthy of a story, yet here she is as the protagonist, grappling with every life decision ever since she first met Haley who was lying on the communal kitchen floor, dying.
Chris Radcliffe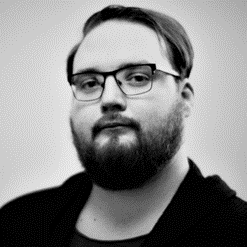 Chris Radcliffe is an Irish writer from Derry in the North West of Ireland, living in Liverpool for over seven years. He predominantly writes about the working class in Ireland and the North of England and likes to tackle current political and social issues in his work. He views his writing as stories about nothing.
The Children of Good Friday
The Good Friday Agreement was signed in 1998, and yet twenty years later the hangover from the peace process still humbles on. Told through the eyes of four Derry friends in their late teens and early twenties, we follow them as they grow up in a city doused in the history and blood of civil war and how their parents and family's experiences have impacted on their lives today.
Duncan Ross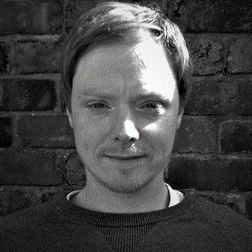 Following his move to Liverpool in 2001 to play guitar and write an album with Lotus Eaters' singer Peter Coyle, Duncan Ross continued with his musical journey and performed in Europe and the USA with the likes of Cerys Matthews, Wendy James and John Power. After graduating with a BA in Music from The Liverpool Institute of Performing Arts in 2008, he also discovered a love for creative writing.
The Rage
The narrative of this black comedy, with a moral dilemma at its heart, takes place during a day in the life of struggling musician Jay Parker whose lifelong quest for success is put into sharp focus as, while evading the police and a psychopathic crime lord, he must choose between playing a lifechanging gig or saving an African family from a human trafficking ring.
Peter Swindells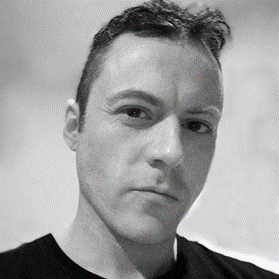 Peter Swindells is an author from Liverpool. He has a degree in Psychology, two children, a disabled pigeon and a cat. He is allergic to cats. Work on his first novel has been transformative, fostering eclectic interest in diverse subjects including philosophy, religion, poetry, myth and magic.
Morbid Paramour
Following a near-death experience Doctor Tod Orm becomes convinced he can resurrect his daughter with magic. Bonded to an entity that appears as his ex-wife, he stumbles into a world of occult societies, werewolves and vampires with conflicting agendas. Tod's obsession may unravel the universe, but will he care?
Magaly Tawakoni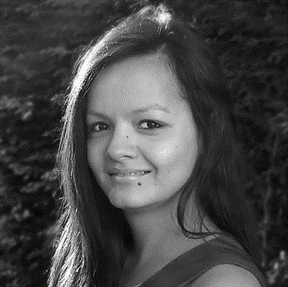 After a voyage of discovery around South America to reconnect with her native roots, Brazilian Magaly Tawakoni settled in Liverpool, England. The city, and the birth of her new-born son, inspired her to write The Sacred Tea, her debut novel.
The Sacred Tea
At a time when only indigenous people occupied Brazil, Tainá followed her own intuition when faced with the object of her tribe's fears. Years later, her story unravels itself to another young woman, every time she drinks a sacred tea.
Here is a video collection of some of the stories from Pulp Idol Firsts 2020, read by the authors.
Pulp Idol – Firsts 2019 is the ninth collection of first chapters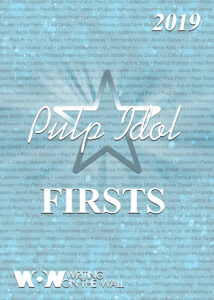 We're proud as ever to present the 2019 batch of unpublished novelists unearthed through our annual Pulp Idol writing competition. Twelve first chapters from this year's competition final were held during WoWFEST 19, our writing and literary festival held each year during May since it was launched in 2000. The past year has seen a rising tide of voices demanding that new writers from diverse and working-class communities be heard. This is something that has always been close to our heart and was the reason why Pulp Idol was launched in 2006, in recognition of the need for these new voices to have opportunities for their writing to be published and to provide pathways to bring it to the attention of both mainstream and independent publishers.
Mike Morris, Editor, and Co-Director of Writing on the Wall.
Presenting the biogs and synopsis of our brilliant Pulp Idol 2019 winners and finalists.
Pulp Idol – Firsts 2018 is the eighth collection of first chapters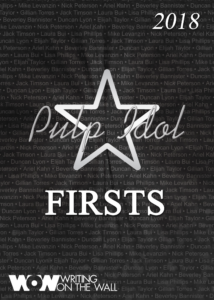 Pulp Idol has had many successes, but few so quickly as the outcome of this year's competition. Runner-up Ariel Kahn's debut novel was snapped up almost immediately after the final held in May during WoWfest 2018 by North-east based award-winning independent publisher Bluemoose Books. So, well done to Ariel – look out for his debut novel Raising Sparks, which will be published in 2018.
Congratulations also to all our finalists whose opening chapters are published here for the first time. The quality of writing in this, the 11th year of our annual competition, is as good as any in previous years, and we wish them all the best of luck in finding publishers for their work.
"Pulp Idol is a wonderful opportunity for new writers to gain exposure to the publishing industry and to share their work. Thanks so much WoW! Looking forward to the book launch!"
– Laura Bui, Winner
"Pulp Idol gives new and unpublished writers the opportunity to have their writing seen and read by industry professionals. If they are fortunate to be shortlisted they are then invited to read out their work to publishers, agents and the public."
"The standard of writing and the passion in which it is delivered is a reminder of what great new talent there is out there from all sections of society. I was so impressed by one writer, Ariel Kahn, that we will be publishing his debut, Raising Sparks in July 2018."
"As a publisher we are always looking to find great new talent and Pulp Idol is a fantastic event that shines a light on new writing and new writers."
– Kevin Duffy, Bluemoose Books and Judge
Pulp Idol – Firsts 2017 is the seventh collection of first chapters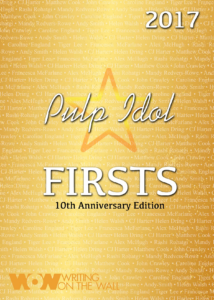 Writing on the Wall is launching the 10th Anniversary Edition of Pulp Idol – Firsts. Launched in 2007, Pulp Idol, a competition for debut novelists, has been the Launchpad for several new novelists, including James Rice, Deborah Morgan, John Donoghue and Clare Coombes. Pulp Idol – Firsts, judged by Laura Williams from PFD Literary Agents.
"Judging the Pulp Idol competition is a highlight of my year – it takes enormous bravery to get up on stage and read your work aloud, and I'm always so impressed by the high quality of the entrants. I'm looking forward to hearing the stories from the 2018 finalists!"
– Laura Williams, PFD Agency and Judge
Pulp Idol – Firsts 2016 is the sixth collection of first chapters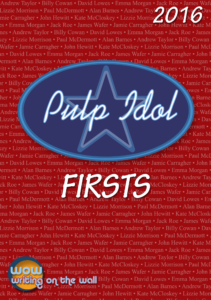 Pulp Idol is a unique writing competition for novelists, which focuses on supporting new original voices and getting them heard. We provide a platform for up-and-coming writers, helping with exposure to new audiences and providing contacts with key publishers and agents.
"The Pulp Idol competition is a unique award. These finalists really had some guts to lay themselves open to this experience – and then to being critiqued by us! It truly was a celebration of the spoken word, in so many forms. Congratulations to the winners and thanks to all the shortlisted authors for sharing their fabulous work with us. I can't wait to read – and hear – what they all write next!"
– Laura Longrigg, MBA Literary Agents
"The standard of work this year is excellent. It's an honour to be involved in such an exciting competition, filled with local talent. Give it a couple of years and I'm sure a lot of these authors will be gracing our bookshelves."
James Rice, Author – Alice and the Fly
"I loved judging the prize; the quality of submissions was exceptionally high with a colourful variety of work."
– Hellie Ogden, Literary Agent, Janklow and Nesbit
Pulp Idol – Firsts 2015 is the fifth collection of first chapters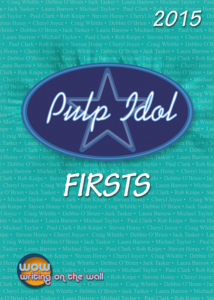 Earlier this year we received the news that Pulp Idol 2010 winner James Rice has signed a two-book deal and will have his debut novel, Alice and the Fly, published by Hodder and Stoughton in January 2015. James is a talented writer who has produced an incredible debut novel.
We offer him our congratulations and wish him well. We are proud to have played some part in his success. Good news knocked on our door again when 2014 finalist Clare Coombes (nee Doran), called to say her debut novel, 'Dictionary of Departures', which appeared in last year's Firsts, is to be published in Spring 2015 by Bennion Kearney.
We're very proud, but not too surprised at Clare's success. Both James and Clare confirm that talent plus dedication, with an eye to using any opportunity to put your work into the path of readers, agents and publishers, are some of the key ingredients you need to get your work published.
We were delighted to welcome as judges this year literary agents Tom Witcombe from Blake Friedman and Alex Christofi from Conville and Walsh. Their participation confirms Pulp Idol's growing reputation among the wider literary world as a standard mark for new, quality writing.
The reaction of Tom and Alex to the writing you are about to read, gives us more expectation than hope that more than one of our writers will follow on in the successful footsteps of James and Clare, and numerous other Pulp idol writers from previous editions. We are sure you too will enjoy their work as much as we have.We wish them all every success in the future.
"We saw an incredible variety of submissions in the 2014 Pulp Idol competition, from work exploring our closest relationships to books that were all about action, and from the gritty realism of police procedural to the fantasy of a world unlike our own. The standard was impressive, and it's clear that new writing is alive and well in Liverpool."
– Alex Christofi
Pulp Idol – Firsts 2014 is the fourth collection of first chapters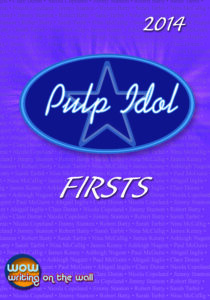 Firsts 2014 is full of new and up and coming novelists who were finalists in the Pulp Idol writing competition organised by the Liverpool-based Writing on the Wall Festival. The competition takes place each year during the festival (usually held in May) and features writers taking part in a series of heats and a final, reading from their work and answering questions from the judges, who are all published writers themselves.
The purpose of the competition, and the 'Firsts' publication, is to support new writers and bring their work to the attention of publishers and agents. The judges for the Pulp Idol 2012 final said of this year's collections of 'Firsts':
"Firsts 2014 displays an eclectic mix of fresh voices from Liverpool. Bold, intense and often astute, this is a rousing assortment of first chapters. Complementing and contrasting, poignant and witty, there's something utterly exciting about delicious storytelling that wants to be discovered."
– Caroline Smailes, The Drowning of Arthur Braxton
Pulp Idol – Firsts 2012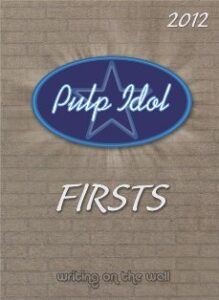 The third collection of first chapters from new and up and coming novelists who were finalists in the Pulp Idol writing competition organised by the Liverpool-based Writing on the Wall Festival.
"This year's Pulp Idol yielded some of the most powerful and original prose I've read in a long time. A truly notable collection of Firsts."
– Helen Walsh, Brass, Go to Sleep, Once Upon a Time in England
"The standard of the entries I read at this year's Pulp Idol was exceptional. It's a superb competition, seeking talent in places where many don't think to look, and the variety of the writing I was introduced to impressed me enormously."
– Luke Brown, Senior Editor, Tindal Street Press
"New writers pen their first chapters, and judging by this standard, the future of the novel is in good hands."
– Debbie Morgan, Disappearing Home
Pulp Idol – Firsts 2011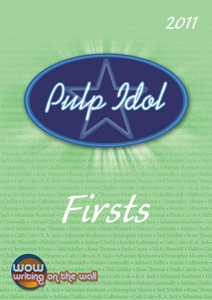 The second collection of first chapters from new and up and coming novelists who were finalists in the Pulp Idol writing competition.
"A brilliant and diverse collection which does huge credit to Pulp Idol and its participants. This competition goes from strength to strength – publishers take note!"
– Kevin Sampson, Awaydays, Powder, Stars are Stars
"This collection, compelling and eclectic, offers a snapshot of the many directions and possibilities new writers are exploring, from SF and slipstream to popular and literary fiction. The range of these voices carries the message that the art of the novel remains strong."
– Martin de Mello, New-Writing Coordinator with Commonword, Editor for Crocus Books & Suitcase Press.
Pulp Idol – Firsts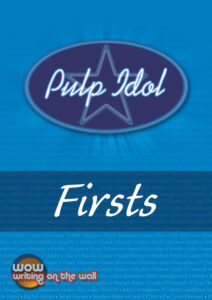 The first collection of firsts chapters from new and up and coming novelists who were finalists in the Pulp Idol writing competition.
"Ask anyone in the City of Culture to list local writers and the chances are they'll name playwrights or people who write screenplays. Well, here's something to remind everyone that much of the best writing is found inside books. Some of the contents of this book won prizes, and the rest were in the running, but it's the reader who's the real winner."
– Ramsey Campbell, The House on Nazareth Hill, Told by the Dead, Grin of the Dark