Writing on the Wall's projects are creative writing with a group work methodology. This means that participant's experiences engaging as part of the group are as important as the development of their writing, or spoken word, which they create on the course.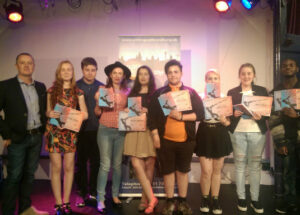 Our projects, from Toxteth to Blackpool, engage diverse communities across the North West – Black and Ethnic minority, LGBT+, Kinship Carers, Young Carers, Stroke Survivors, refugees and asylum seekers, people wanting to develop their writing to find employment, up and coming novelists, school pupils and young people, and developing spoken word artists.
"I liked the fact that we learned lots of ways in which we could develop the initial flow of our writing process and practice. It was great to feel that baring money/gaining employment was more attainable than before the course." – Participant from Write to Work.
Our flagship 'What's Your story' project has been running now for over several years. We have published anthologies of the work of hundreds of participants, with showcases for friends and family to celebrate their achievements.
Our Pulp Idol novel writing competition has brought a national spotlight on new novelists, with writers having their debut novels being produced by major publishers such as Hodder and Stoughton and Bluemoose Books.
We actively seek out new relationships, and forge partnerships with many organisations who share our ethos – Liverpool Mental Health Consortium, Granby Community Land Trust, The Stroke Association, City Hearts, Person Shaped Support (PSS), Liverpool John Moores University and Liverpool University, and many more.
"I liked lots of things, we came to know each other's stories, our language improved, we got confidence to speak."
– Participant from City Hearts
We bring a creative edge to all our work, including our Heritage projects, where we develop new writing from project participants and volunteers, and rediscover and publish lost voices.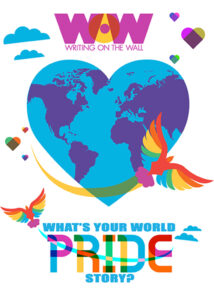 We're proud of the impact our projects bring, developing and honing writing skills, empowering and giving confidence to individuals and communities, giving them a voice and platform to express themselves, employing local writers and artists, and inspiring and supporting the careers of new and up and coming artists.
"It is very encouraging and has provided lots of helpful tools for creating and writing."
– Participant from ESF What's Your Story?
Our projects evolve; our Liverpool Young Writers project, under different guises but always with a strong element of Spoken Word artistry, has been running for over ten years.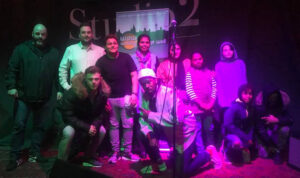 Our What's Your Story has adapted to work with multiple groups and diverse communities, and Write to Work for unemployed writers has inspired Write for Work for people in employment who want to develop their creative and practical writing skills.
"It was a great platform for reflection sharing and reading experiences of our own."
– Participant from Hope and Two Sugars
There are too many success stories to list, but they include people being published in The Guardian and other national newspapers.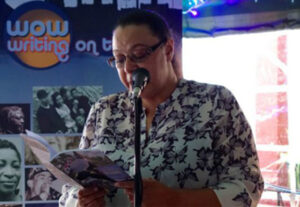 People gaining employment and freelance work, young spoken word artists developing careers and winning awards and acclaim, and playing a role in helping people with mental health issues develop their confidence and reclaim their self-esteem.
"The project has motivated me and helped with plans to write and perform later."
– Participant from What's Your Pride Story?
If you want to work with WoW on our established projects, or propose a new project, we'd love to hear from you.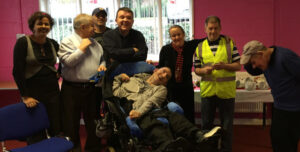 We believe creativity should be a part of everyone's life.
It can be transformative, and although at times it means hard work, it will also mean good fun, and a reals sense of achievement for all involved.