The L8 Archive Project is Writing on the Wall's most recent creative heritage project. During the ten week course, participants were taught the historical and social context of the project before they archived documents from the L8 Law Centre, one of the most significant organisations in Toxteth history.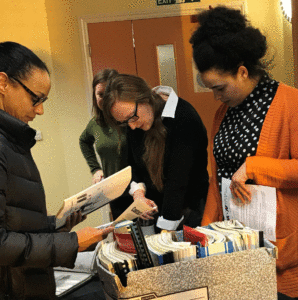 The L8 Law Centre was established in 1982, just one year after the riots occurred in Toxteth, as BAME communities faced police harassment, stop and search and racism. The L8 Law Centre gave legal and general advice to people and offered them sanctuary.
Throughout the project, volunteers explored and catalogued the collections from the L8 Law Centre and other local organisations during the crucial times of the 1980's.
The L8 Law Centre was part of a nationwide wide law centre movement which began in the 1960s and sought to provide free legal advice to poor communities for whom legal representation was an unaffordable luxury.
Law centres typically provided advice on Housing, employment and welfare benefits. It was a hugely insignificant and valued resource, situated in two Victorian mansions on Princes Boulevard, in the heart of the community it served.
Its closure was forced in 2010, primarily because of funding cuts. This was at a time when, following the banking crash of 2007/08, government austerity measures were biting, a climate that made its services more crucial than ever.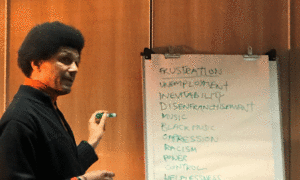 Volunteers of the Heritage Lottery funded project worked with professionals including writers Emy Onuora, Jimi Jagne and other local organisations to further research this part of Toxteth history.
Feedback was extremely positive. Comments from participants included:
"This course has helped us in furthering our understanding toward the context of the time and any potential significance as to why certain news clippings or files were kept or made by the L8 Law Centre."
"I particularly enjoyed hearing from Maria and Jimi. It is one thing reading stuff from a book but hearing from people who were actually part of these events breathes life into this history."
"The taught course has set us up as we move into archiving with Helena Smart, Archivist at Liverpool City Council. We were given the protocols for handling the archive documents and the sensitive material involved. This course has helped us in furthering our understanding toward the context of the time and any potential significance as to why certain news clippings or files were kept or made by the L8 Law Centre."