The Great War to Race Riots Archive is a rediscovered section of the Lord Mayor's correspondence concerning the plight of black soldiers, seamen and factory workers in Liverpool between May 1919 to November 1921.
The archive contains the personal testimony of black servicemen and workers stranded or left destitute in Liverpool following the First World War. Their letters reveal a plight of daily racism and unemployment after a colour bar was instituted in many industries when white workers, often supported by their trade unions, refused to work alongside them.
The letters are written against a backdrop of economic recession and tensions between workers that exploded in to the 1919 race riots. Communications between local and central governments on the 'problem of coloured labour' indicate both a level of incompetence and deeply entrenched racism.
These black workers, largely British citizens who had come to the aid of the 'mother county' were treated as surplus to requirements and repatriation was the establishment's solution.
Politicians and the media blamed the presence of black workers for the lack of jobs and housing, whipping up the resentment of white workers, till it boiled over into 1919 race riots in seaports across Britain. In Liverpool, Charles Wotten, a black seaman was murdered by a white mob during the riots.
The Great War to Race Riots Archive was featured on David Olusoga's BBC series Black and British. David unveiled a plaque at the Queens Dock, in commemoration of Charles Wotten and the victims of the 1919 race riots.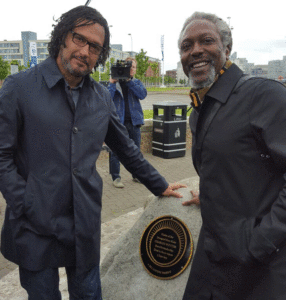 The Heritage Lottery funded project revolved around archiving and researching the lives of these men and the impact of the 1919 race riots in Liverpool. These men were from Africa and the Caribbean and faced racism on a daily basis. The archive contains personal letters from these men, as well as government officials, depicting the harsh realities of the race riots in Liverpool.
The participants of this project helped uncover more black servicemen who were long forgotten about and gave them a voice. Beyond the tragedies of the race riots in Liverpool, the participants also identified descendants of these men.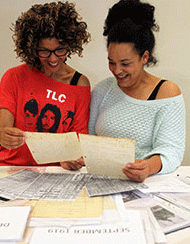 Throughout the project, they worked with professionals including Helena Smart (Central Library Archivist). With professionals the participants developed their archiving skills, and as an end result, their research became invaluable to the published book, Great War to Race Riots, written by Co-Director Madeline Heneghan and local writer, Emy Onuora.
The book was launched during Black History Month 2017 and is available to buy in our online shop.
In June 2019 BBC News featured us in an article:
'Call to teach 1919 Liverpool Race Riots to Schools'
Visit the Great War to Race Riots website
Watch 1919 Race Riots from first take below on Vimeo.