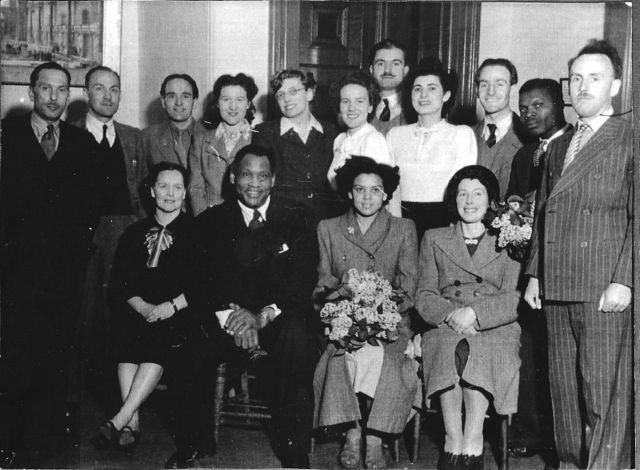 The Dorothy Kuya Creative Archives Project
We are extremely honoured to announce that National Museums Liverpool have commissioned Writing on the Wall to deliver a Creative Heritage Programme working with the archive of lifelong Black British activist Dorothy Kuya (1933-2013).
WoW have pioneered a unique approach to archiving. We discover and preserve lost histories and forgotten voices, working with local communities to record and document their own heritage through creative responses such as poetry, digital art, theatre, film, walking tours, exhibitions, documentaries, installations and more.
The Dorothy Kuya Archive Podcast
The Dorothy Kuya Archive podcast will take you on a journey to explore and celebrate the remarkable life of Dorothy Kuya.
Join us as Project Manager Janaya Pickett hosts engaging interviews, thought-provoking discussions, and provides fascinating insights into Dorothy's life, activism, and her impact on our society.
You can listen on Spotify and SoundCloud.
The Dorothy Kuya Blog
Did you know we have a Dorothy Kuya monthly blog to keep you updated with what's going on in the archives? You can read and download all the blog posts here.
About Dorothy Kuya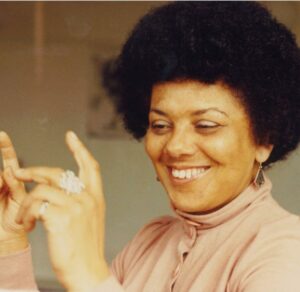 Dorothy was born in Liverpool 8, the daughter of a white British mother and West African father, during a time of extreme racism, both institutionally and publicly. Her activism began at an early age, attending her first Young Communist League (YCL) meeting aged 13 and becoming involved in the post-war anti-colonial movement.
As well as training to be a nurse and then a teacher, Dorothy was an active Communist Party member throughout the 1960s and 70s. She became Liverpool's first Senior Community Relations Officer for the newly established Merseyside Community Relations Council in 1970, a post held for 7 years.
Throughout the decades Dorothy campaigned relentlessly as an educator, against racism in children's books and in the school system.
In the 1980s Dorothy worked with the National Assembly of Women as secretary and late vice-chair. She set up her own consultancy firm to provide training and education for her local community.
In the 1990s Dorothy was a founding member of the Granby Residents Association, which later developed into the Granby 4 Streets Community Land Trust. She was central to the establishment of what is now the International Slavery Museum. This is just a condensed version of the fantastic achievements of this phenomenal woman.
We believe that local communities should be involved in archiving the lives and works of significant figures such as Dorothy. We are inviting people to sign up to volunteer to work with us on this exciting project – you'll have a great time, meet new people, learn new skills, and play a proud role in preserving and celebrating Dorothy's life and making her work available to the public.
Project participants will receive an educational course about Dorothy life's work, as well as the Black Britain she experienced from the 1930s – 2000s. They will gain skills in archive management and work closely with an artist in residence to creatively respond to the archive.