Different Voices – Shared Lives is a new creative collaboration from Writing on the Wall (WoW) and Liverpool City Region (LCR) Library Services. The project will develop and showcase writing talent from the regions Black, Asian, Irish, Roma, and other racial minority communities.
Funded by the Liverpool City Region Combined Authority, and taking place in Halton, Liverpool, Knowsley, Sefton, St Helens, and Wirral, the project sees the combination of WoW's acclaimed What's Your Story? and their Creative Heritage work.  Different Voices – Shared Lives will provide platforms, pathways, and creative opportunities for underrepresented communities across the LCR to express themselves, raise awareness of their histories and explore contemporary experiences of living and working in the region.
Participants will take part in a series of workshops, receive mentoring from established writers, and create a publishable anthology that places diverse voices at the forefront for the benefit of future generations. These stories will be showcased in a variety of settings across the region, including the borough libraries.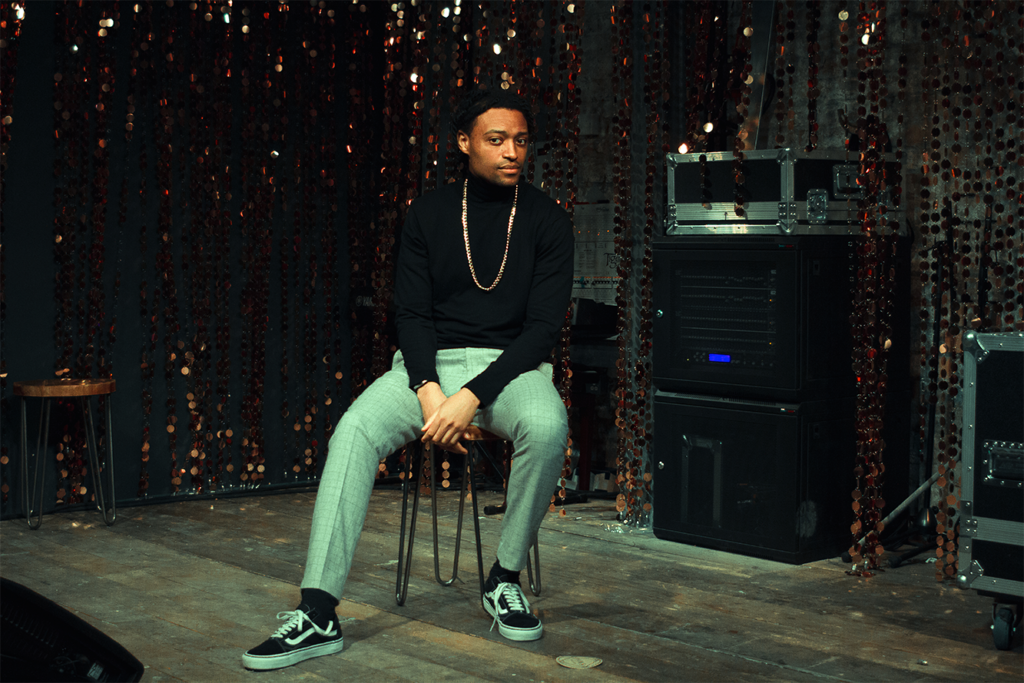 Recording and Spoken-Word Artist Blue Saint
Writing on the Wall Co-Director Madeline Heneghan says:
'Offering the region's Black, Asian and other minority communities the opportunity to share their stories, enriches all of our lives across the region. It educates, creates community and combats racism. This is a unique City-Region wide collaboration that will work with diverse communities to offer them the space and a platform to relate, discuss and share their experiences, and their stories with support and guidance to develop their own creativity. We are looking forward to meeting new people and to discovering the histories and heritage of communities whose stories have been largely undocumented and neglected and to creating new writing, poetry, publications and performance, for everyone to experience and enjoy.'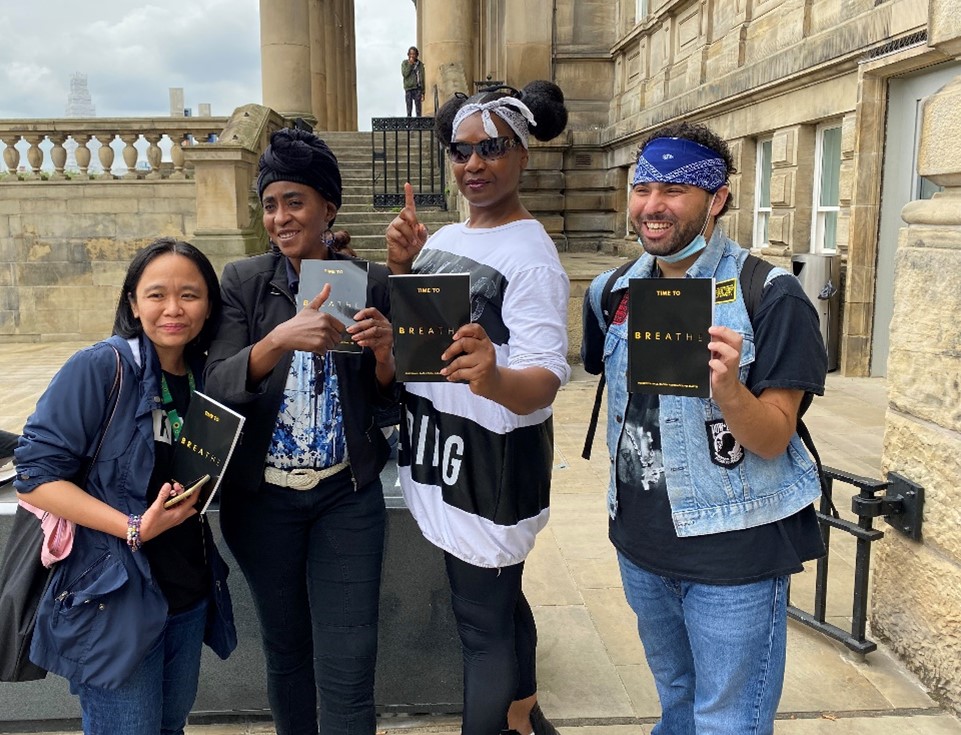 Community Members Celebrate at WoW Book Launch Event
Metro Mayor of the Liverpool City Region Steve Rotheram comments:
'Our region's diversity is one of our great strengths; something to be celebrated and encouraged. It enriches our culture, economy, and the very fabric of our society. I launched a Race Equality Programme to help nurture that diversity, level the playing field, create opportunities and tackle structural racism across our region. This project, led by Writing on the Wall, will place a special emphasis on the lived experience of underrepresented communities and will help us understand the barriers they face and develop lasting solutions.' 
Different Voices – Shared Lives will engage the region's racial minority communities to highlight their experiences within the LCR, which are often left out of mainstream narratives and education. The project also provides an opportunity to share histories outside of celebratory history months, such as Black History Month and Gypsy, Roma and Traveller (GRT) History Month, amongst others. This is in continuation of WoW's understanding and ethos that year-round representation is necessary to further equality.
The project will also provide a creative outlet for underrepresented communities to improve health and wellbeing, validate lived experience, and serve as a powerful tool for change. Different Voices – Shared Lives will also no doubt touch on the communities' experiences during the pandemic, who are disproportionately affected. With this project, WoW and LCR Library Services hope to strengthen local communities, championing new writing talent.
Are you a member of a Black, Asian, or other racial minority community?
Are you interested in being creative and learning new skills?
Do you have a story to share?
If so, please contact mikey.dunne@writingonthewall.org.uk
Sign up to our newsletter for more updates.