Arthur Dooley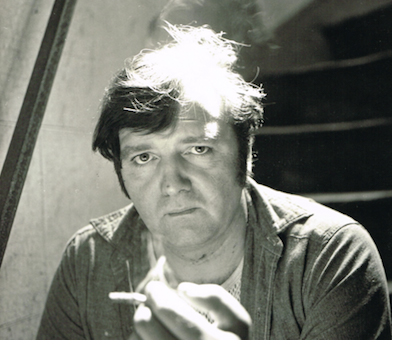 The podium's creator, Arthur Dooley, was born in Dingle, Liverpool in 1929. Arthur joined the Irish Guard and served in Palestine, however, whilst there, was court-martialled for siding with the Palestinian Liberation Organisation and stealing British trucks for them.
In the 1950s, Dooley found himself working as a cleaner in St Martin's College of Art and it was here that he made the decision to become an artist himself, later showcasing his first exhibition on the floors he used to sweep in 1962.
As well as Catholic, Dooley was a fervent Communist and it was these two themes that dominated much of his work. Although he shied away from the limelight, he took every opportunity to praise the workers of Merseyside who he called the 'artists of the nation'.
Indeed, there are many stories of Dooley taking money earned from commissions to picket lines, as well as commissions arranged with the sole intention of raising funds for workers. At the time of his death, it was noted by friends and associates that, although Dooley had enjoyed success as an artist, he hadn't much to show for it as he'd given everything away.
Seeing success as a sculptor for over 40 years, Arthur Dooley was one of Liverpool's most delightfully contrary sons, who never gave up the Scouse traditions of working-class solidarity and speaking truth to power. He was a man of the people and a guardian of the city. WoW is very proud to breathe new life into his work.