Our Writer on the Bloc will deliver a number of group workshops focussing on their areas of expertise. These sessions get participants writing, sharing and exploring new skills, all guided by our expert writer. You can sign up for free via the links below!
Workshop 1 – Taking Your Ideas Further: Getting Started in the Process of Playwrighting
2nd November 2021 – 6pm
In this workshop we will talk about how to articulate ideas, that are generated from feeling rather than thought, into clear and concise formats so we can begin to write. We often get lost in the idea of what is "good" and in this workshop we will deconstruct that and move towards what is "us".
This workshop will be delivered via Zoom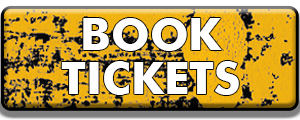 Workshop 2 – Story Structure
10th November 2021 – 6pm

In this workshop we will unpick the basic tenets of character led drama. We will explore how to create characters that move through dramatic structure in satisfying ways and learn a classic story structure that will help us underpin our writing in all forms. We will also write a story together to put the exercise into practise.
This workshop will be delivered via Zoom