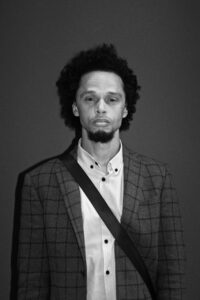 Need some feedback on your work? How about a free mentoring session with a professional writer? The Bloc's got just the thing you need! Our one to one sessions will give you an opportunity to speak directly to our Writer on the Bloc about your work. In these 30 minutes sessions you'll be able to get feedback and discuss ideas, all with the guidance of an experienced creative. 
Sign up below to get some one-on-one time with our latest Writer on the Bloc, Ashleigh Nugent!
Submission guidelines 
Fiction, Poetry & Memoir

1000-1500 words or up to 4 poems
Please be mindful that your slot is only 20-30 mins long, so you may not be able to cover all of the material you send if it is over this.
Once you have booked your slot please email a word document or pdf version of the work you'd like feedback on to becky@writingonthewall.org.uk
Wednesday 6th October, 1PM-3.30PM – Book Here
Friday 8th October, 1PM-3.30PM – Book Here
Wednesday 13th October, 1PM-3.30PM – Book Here
Friday 15th October, 1PM-3.30PM – Book Here
Wednesday 20th October, 1PM-3.30PM – Book Here
Thursday 21st October, 1PM-3.30PM – Book Here