In July, Writing on the Wall started a new 12 week What's Your Story? project in partnership with PSS Women's Turnaround and sessions were led by writer Margaret McShane and Jenny Newman.
Buy the book, No Offence, form our online shop.
Liverpool Women's Turnaround Project is a women only service providing support to adult women offenders in Liverpool, Knowsley, St Helens and Sefton.
They offer support on a one to one basis, group programmes, counselling, life skills, finance support and many more services.
They want to reduce offending and reoffending and increase the number of women diverted from prosecution.
"Here at WoW we are passionate about enabling people to tell and share their stories, using writing and a creativity as the tool to do so. However, there are so many experiences, voices and stories that are omitted from the media, and society in general, and I think this group of women are set to challenge that!"
"Whether it be that they are on probation or have survived domestic abuse these women have had constant labels attached to them, that have defined them and their experience on their behalf."
"This project is an opportunity to redefine what it means to be a woman in these situations and also an opportunity to share their experiences with the wider community. The writing has already had us all in tears and fits of laughter and I can't wait to see the final pieces. This will be such an important book and project!"
– Emma Hulme, Programme Manager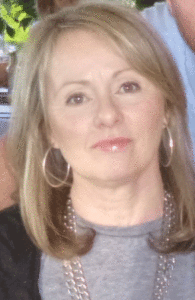 Tell us a little about yourself. When and why did you first want to become a writer?
I kept diaries from the age of thirteen to twenty-one, so I suppose I was always wanting to write. My family called me 'John-Boy' (after the geeky-writer in The Waltons). But I didn't start writing again until my mid-forties after a very dark period in my life after my sister died. The grief was a catalyst – and I haven't stopped writing since.
What first drew you to the What's Your Story? project?
I've worked with women's groups before and love the camaraderie and sense of shared-experience and mutual support. Plus! – we need more female writers in every part of the industry…
Tell us about your first session with Women's Turnaround PSS.
I loved it. Truly. The women were smart, and funny and engaged and everything I could have hoped for. Their feedback for the 'nostalgia' free-writing task was brilliant.
What are your hopes for the participants for this project?
I've got high-hopes for this group. They have so much to say – and I really want to facilitate that and will be proud to be a part of their writing- journey.
What are your expectations for the writing course?
Some bloody brilliant pieces of writing. I expect nothing less.
Being a writer yourself, are there any specific techniques or knowledge you wish to impart onto the participants to help further empower their writing?
Perfect lives don't make great writers. Flawed lives make the best stories… and poems… and screenplays. Tell the truth – your truth – and everyone will listen.
Read what Dawn Mills, a participant, thinks about the project:
What was your main attraction to the What's Your Story project?
My main attraction to the 'What's Your Story' Project was my love of writing poetry and stories for children which I have been doing since I was 9 years old.
How did you feel going into the first What's Your Story session?
I was very excited when going into my first 'What's Your Story' session, because I just believed that this could be the beginning of something really special and I needed something like this to kickstart my motivation and reignite my passion for writing!
What do you want to achieve from the What's Your Story Project?
I would like to achieve success from the 'What's Your Story' Project, and have all my works published and make 10 million dollars from my work and buy a mansion for me and my children to live in. I would also love to continue writing for many years with sequels and follow ups to all of my published works.
Do you write often? If so, how does writing make you feel? What do you feel the benefits are of writing?
Writing makes me feel good and keeps me happy and once I've completed a piece of work there is no better 'HIGH'. I write very quickly and ideas appear to me all of the time and then the words just flow and that is a very satisfying feeling to see your work completed! The benefits of writing are truly rewarding as there is a self- satisfaction and contentment and a self-worth that money can't buy! And knowing that your written work could put a smile on someone's face is the real achievement and reward in itself!
What are your hopes and aspirations once you have finished the What's Your Story Project?
I would like to be a successful writer with many published books and I hope that this project is the motivation that I really needed! I would love my children to be proud of me and say to their friends, 'Look, that's my Mommy's books in the shop!'
For further assistance and information about PSS Women's Turnaround, visit the Women's Breakout website.
Have a look at our other What's Your Story? publications in our online Shop.