We need to talk! Our Bloc Socials are a space for us to come together and explore questions or ideas posed by our Writer on the Bloc. An informal social space, in these sessions you get to share your opinions and experiences with us and the Bloc's community of writers. 
BOOK NOW via the links below
Bloc Social 1 – Writing Masculinty: Unpicking Gender Roles in Contemporary Theatre
3rd November 2021 – 6pm
This will be an open discussion about gender roles in contemporary theatre. In my work I think a lot about how men are explored in theatre, film and television and how unuseful that can be in terms of the rammifications on modern society. I want to have a conversation about how we can explore gender in our work in our to have a positive influence on our readers.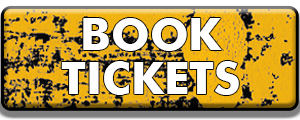 Bloc Social 2 – Burning Questions: Writing for Theatre
16th November – 6pm
This will be an open conversation about writing for theatre that is led by you. We will unpick any problems we're having with writing, with being a writer, with the industry and try and contain them in something useful and practical to go forward with.