We've been busy this half term with Pagoda Arts & Zapp Graffiti creating a personalised community mural in Great George's Square, China Town.
We challenged local young people to paint, spray and ink words onto the long wall that frames the square that demonstrated positivity, the outdoors, and the feeling of playing outside.  These young people have worked together to claim creative autonomy over their own space and put their colourful stamp on it! (And it doesn't hurt that it looks absolutely BRILLIANT)
Check out the beautiful new mural for yourselves this weekend, and head down to Great George's Square!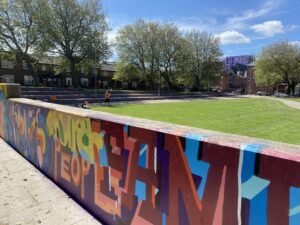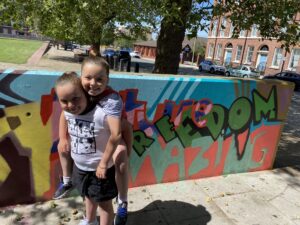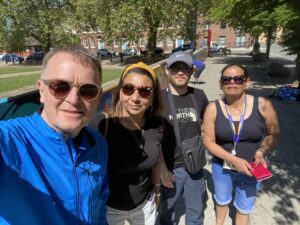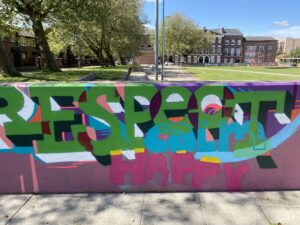 See our video below for the full panoramic view!: