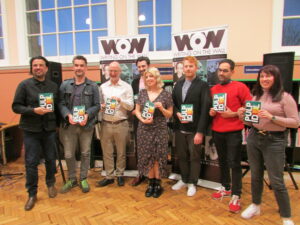 WoW's unique annual novel writing competition is open to all unpublished novelists across the Liverpool City Region. Submit the first chapter of your novel and have the chance for your work to be published and looked at by the UK's top literary agents.  
Pulp Idol has over ten years of great success from previous finalists and is an inspiring opportunity for emerging writers. Its aim is to support new, original voices on the road to publication. We strive to provide a platform for up-and-coming writers, helping with exposure to new audiences and providing contacts with key publishers and agents.  

All writers who make it to the Pulp Idol Final are published in an anthology! The anthology is available for sale and distributed among UK publishers and agents. Many new novelists including Ariel Khan (Raising Sparks), James Rice (Alice and the Fly), Ashleigh Nugent (LOCKS), Clare Coombes (Definitions), and most recently, Philippa Holloway (The Half Life of Snails) found their first success through Pulp Idol.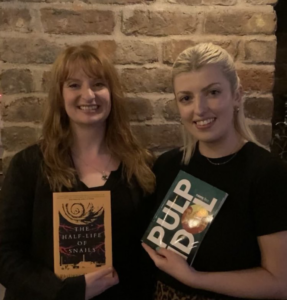 In the heats and the final, entrants will be given three minutes to read from the beginning of the opening chapter of their novel and then will answer questions from the judges.  
Applications are open from Friday 15th July and close on Friday 19th August 2022. 
Heats will take place in September 2022, with the winners of each heat going forward to the Grand Final with the hope of WoW-ing the judges and being crowned the winner of Pulp Idol 2023!   
This year's heats will be held online on zoom, with the final taking place in person. Please ensure that you have read and understand all the competition rules by clicking here.  
Think you've got what it takes to win Pulp Idol 2023? Submit your application here!