Calling all aspiring writers! Want to be part of creative discussions, connect with professional writers and gain access to resources aimed at taking your writing skills to the next level? Write to Work offers FREE courses and events for unemployed residents from the Liverpool City Region, looking to gain confidence in their writing skills and find out more about opportunities within the region.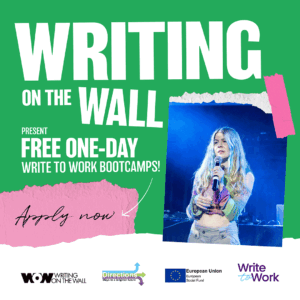 Spaces are offered on a first come, first served basis – you can register your interest once dates are confirmed, we will be in touch. If you have any questions you can contact us at write2work@writingonthewall.org.uk
Please note that applicants must be aged 16+, unemployed, and living in LCR (Liverpool City Region).