We are celebrating the one-year anniversary of publishing A Radical Practice in Liverpool: The Rise, Fall and Rise of the Princes Park Health Centre by Katy Gardner and Susanna Graham-Jones. Writing on the Wall is honoured to have published A Radical Practice and to be a small part of Liverpool's history with Katy and Susanna. A Radical Practice tells the story of Princes Park Health Centre, founded by Dr Cyril Taylor, and the practices reputation for innovative and preventive health care, confronting the challenges of inner-city deprivation, racism, and Thatcherism.  
For one week only, WoWFest22 are offering an exclusive 22% discount in celebration of A Radical Practice.  
'Community Health is now more vital than ever given the glaring disparity between wealth across the UK, which will only deepen further with the cost of living crisis, as energy costs and food prices rise, this will force families deeper into poverty, which will have a significant impact on health and wellbeing. This book about a pioneering centre could be a manifesto for how we should be organising community health now.' – Mike Morris, Co-Director of Writing on the Wall  
"We hope you share our excitement on the anniversary of A Radical Practice in Liverpool! The book has sold really well, but there are still copies available. To celebrate, it's on special offer in News from Nowhere bookshop and on the WOW website. Thanks again to all who helped and supported us, especially to our great editing team Robin Munby and Maddy Robinson and to our fabulous publishers WOW. Keep buying the book!" 
Best wishes from Susanna Graham-Jones and Katy Gardner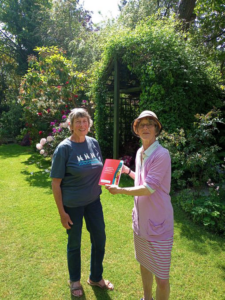 Princes Park Health Centre, in Liverpool 8, was founded by Dr Cyril Taylor, a visionary GP and Labour councillor. Cyril's approach to the role of GP was strongly influenced by his Communist beliefs, and his powerful sense of social justice. Princes Park Health Centre pioneered numerous innovations in holistic primary care, women's health, and health promotion.  
A Radical Practice in Liverpool: The Rise, Fall and Rise of Princes Park Health Centre, written by Katy Gardner and Susanna Graham-Jones, both GPs who worked at the practice, where a dedicated multidisciplinary primary health care team provided exceptional care to patients.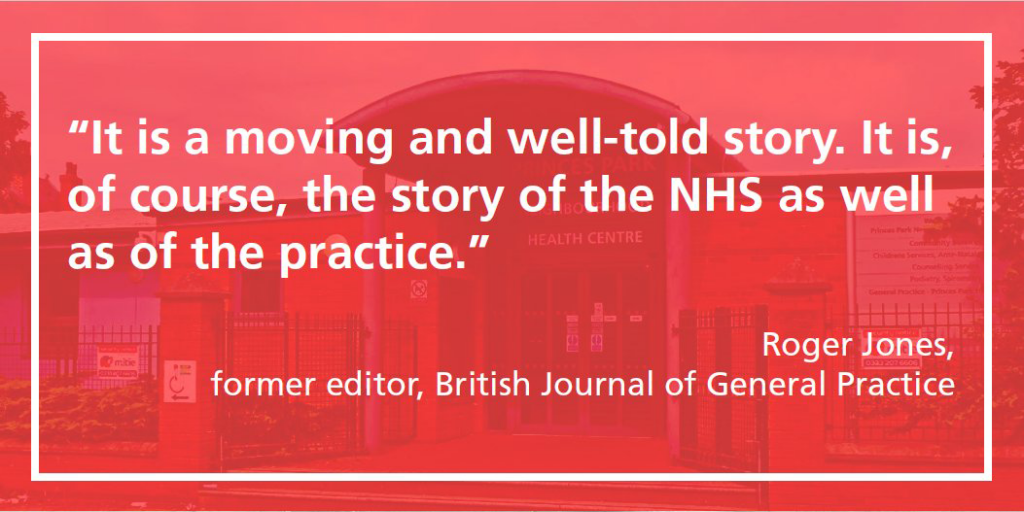 The team worked with local organisations more broadly to make Liverpool 8 a healthier place and to tackle poverty and racism. 'Health Through Arts' events involved patients and local artists; research projects on homelessness, ethnicity and health, and heart disease started here, in the inner city. The practice struggled bravely against Thatcherism, maintaining its focus on social justice throughout the 1980s and 1990s despite the chronic lack of funding for the NHS. However, the heavy workload took its toll on those who worked there. The principled decision by the GPs to become a salaried practice in 1998 was followed by gruelling times, with loss of autonomy and chaotic NHS fragmentation as privatisation encroached. The later sections of the book chart the struggle and rebirth of Princes Park Health Centre, acknowledging the vital role played by patients and the local community.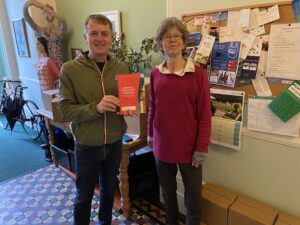 A Radical Practice draws on the vivid memories of patients and community activists as well as health workers. It is set in the political context of the time and reflects the turbulent history of the National Health Service over the last 40 years.  
In commemoration of A Radical Practice in Liverpool's one year anniversary, WoW have created a short video that we would like to share with you.  
A Radical Practice 1 Year Anniversary offer is available on our website here.