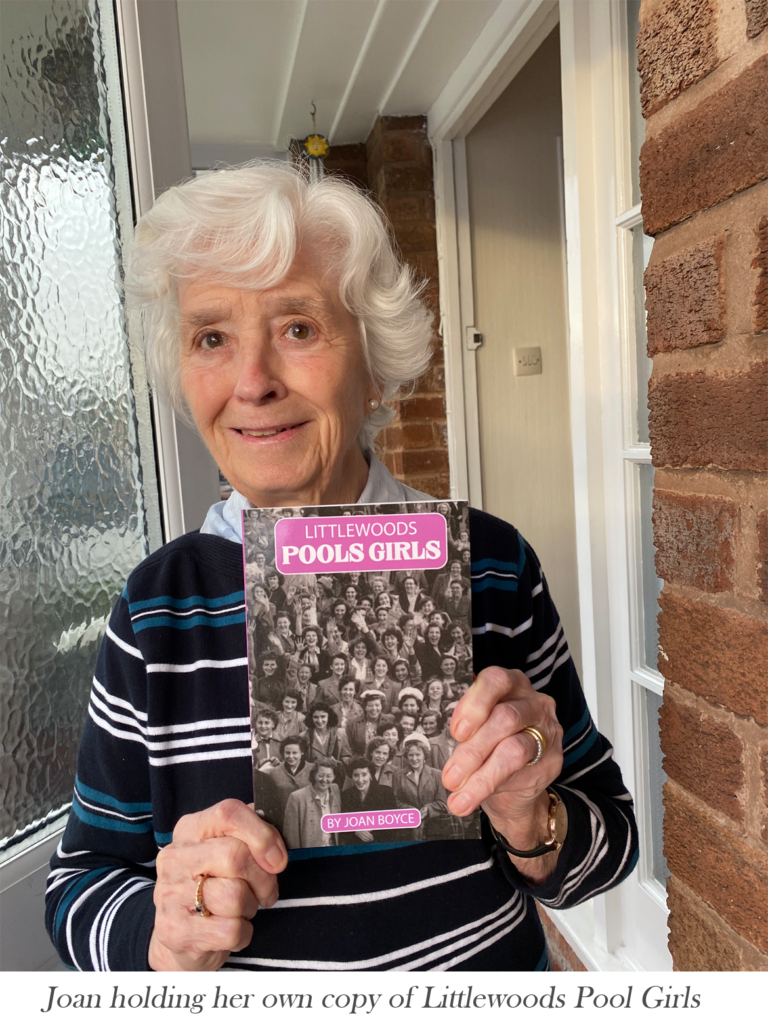 Everyone at Writing on the Wall are heartbroken at the passing, within days of each other, of one of the most beautiful couples you could ever meet – Frank and Joan Boyce, parents of the writer Frank Cottrell Boyce. They were both great friends of Writing on the Wall and much-loved members (Garretteers) of our George Garrett Archive Project. Writing on the Wall had the privilege of publishing Joan's groundbreaking work, Littlewoods Pools Girls, during our festival in 2021.
Frank Boyce worked as a clerk at a shipping firm on the docks and attended night school to study to become a teacher. He became a lecturer in continuing education at the University of Liverpool. Joan stayed at home to raise the family, then returned to education in the 1980s to Liverpool John Moores University as a mature student and graduated with an honours degree.
Frank was a pioneering writer, being published in a number of books with work with a focus on neglected writers, in particular, James Hanley and George Garrett. Frank was writing about George Garrett long before we set up our George Garrett Archive Project.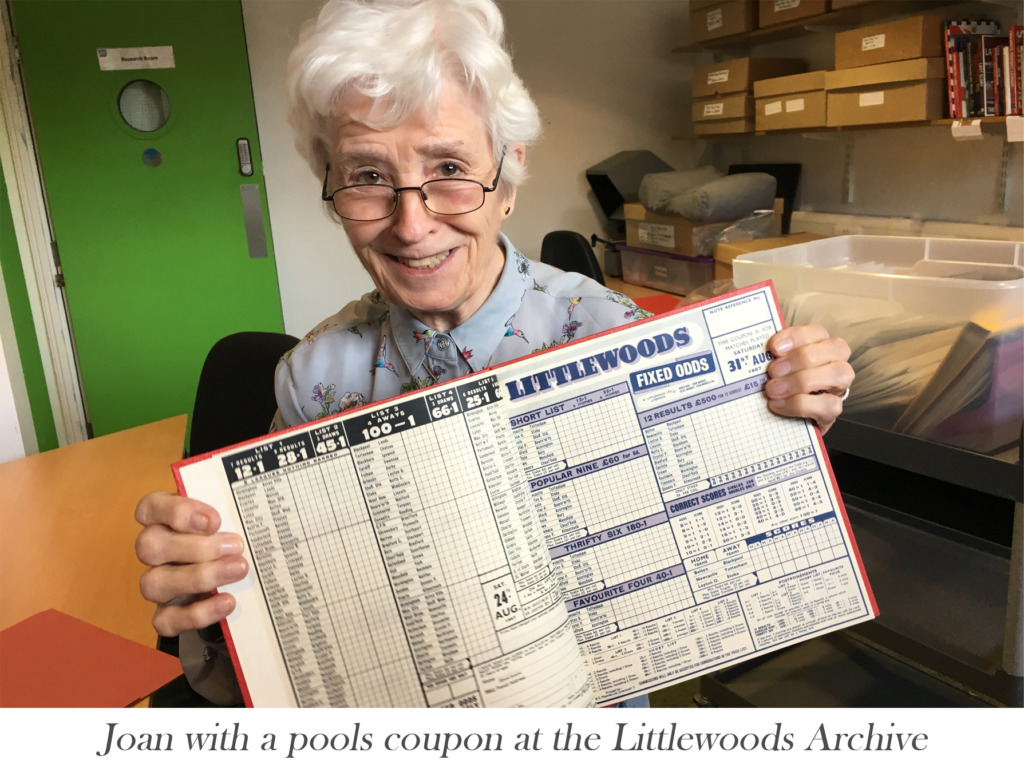 He spoke about Garrett's life and work in an event during our second festival in 2002 called 'Seamen and Dockers – James Hanley and George Garrett'. Frank and Joan both took part in the course we ran to launch the George Garrett Archive Project in 2013 and attended many events, including the official unveiling of the archive at Central Library in May 2015. It was a real privilege to be in the room with Frank and listen to him talking about Garrett and working-class writing – everything we have done in studying and raising awareness of Garrett's work stands on the shoulders of Frank's work, and his contribution to ours.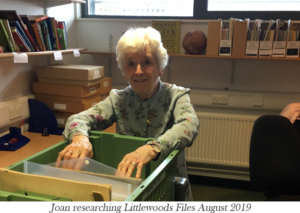 He was a tremendously intelligent and gentle person. His later illness meant he was no longer able to attend events, but he was constantly in the thoughts of our group who would always ask after him when they knew I was visiting him and Joan at their house.
I first met and came to know Joan Boyce at the George Garrett course. It was during one of our events that Joan mentioned she had written a book based on research and interviews she had carried out with women who had worked at Littlewoods Pools. With some frustration, she mentioned that she had offered it to various people and organisations, but with little success, and often long delays in receiving feedback. Littlewoods Pools is one of Liverpool's major institutions, which over time employed thousands of women, yet very little had been said or published about the female workforce. I immediately said that Writing on the Wall would publish the book and began working with Joan to get it ready for publication.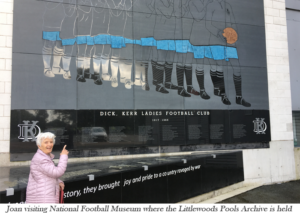 Over time we became great friends as we edited the manuscript, commissioned the introduction and travelled to the National Football Museum where the Littlewoods Pools Archive is held to research the images for the book.
We shared many great conversations, many laughs, and occasionally her struggles and difficulties, particularly during Lockdown as she cared for her husband Frank. She was a truly wonderful person, a fighter, who had endured her own share of health issues (she once rang me from her hospital bed to discuss progress on her book), was devoted to Frank and her family, selfless in her care of Frank in later years, and fiercely honest and loyal.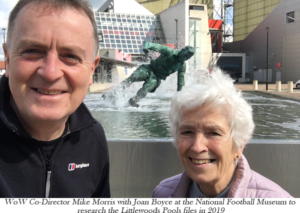 When she first mentioned her interviews with women who had worked at Littlewoods she was weighed down by the promise she had made to them many years before to get the book published.
It truly is one of mine and Writing on the Wall's proudest moments to have published Joan's Littlewoods Pool's girls and to have hosted the launch in May 2021. Sadly, Joan never had the 'live' launch that she deserved, but we are pleased that we were able to keep our promise to her to keep her promise to the women featured in the book to bring it to publication.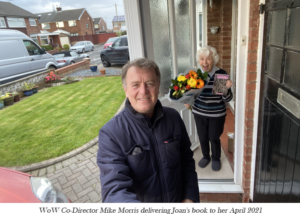 They will be missed by everyone who knew them, including all at Writing on the Wall and the members of the George Garrett Archive project.
I'll really miss her but am glad that I could count her as a friend and feel privileged to have known both her and Frank, and am grateful they both passed peacefully, bound together as a couple as they were throughout their lives.
Our thoughts and best wishes to their family.
Mike Morris, Co-Director, Writing on the Wall.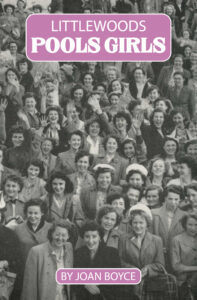 You can buy a copy of Joan's Littlewoods Pools Girls here
Watch Joan Boyce in conversation with WoW Co-Director Mike Morris at the launch of Littlewoods Pools Girls at WoWFEST 2021.