Writing Across Borders
In these uncertain times three novelists discuss the effects of borders on characters and stories. Paddy from Dublin, Jane from Derry, and Jack from Liverpool talk about how their narratives cross the borders between reality and fiction, and the natural and artificial borders between countries. In their work we find the adventures of footballing 'dubs' to the troubled streets of Derry, and the crime ridden docklands of Liverpool these authors combine imagined narratives with real world events to explore tragedy and drama of 'Irishness' what it meant in the past and what it means today, and tomorrow.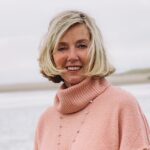 Welcome to 'Stones Corner' novels Turmoil, Darkness, (Light & Hope)
There's nothing ordinary about the everyday lives of the people of Derry Londonderry, Northern Ireland.  Nevertheless, they do their best to pretend it's business as usual; they have to; they've no choice.
In time, however, the city's determined efforts prove futile, traumatic and deadly. No one is left untouched; after all, it's September 1972, the early days of horror and turmoil that became commonly known as "The Troubles – when abnormal became normal."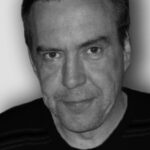 The Liverpool Mysteries
Under the Bridge and Across the Water follow our heroes, Vinny and Anne, across Liverpool and Ireland over the past 100 years as the mysteries of the past collide with their investigations in the present. One hundred years of war, revolution and emigration that has played out in the lives of people North, South, and Across The Water.
'A love letter to Liverpool with a touch of Peaky Blinders.'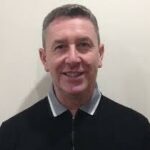 Baxter's Boys
Davey Byrne spends his days working as a part-time courier and full-time petty criminal in Dublin, Ireland. In between flittering from one scam to the next Davey lines out for the dysfunctional Sporting Les Behans, a team of misfits which also includes a hitman, an armed robber and a very amiable drug dealer amongst others.
'Baxter's Boys is a rowdy stomp through the world of Sunday League pub football. Quirky with comic relief, this novel explores the underside of society in a way seldom accomplished.'