The Case for Reparations: Slavery and Beyond
When the transatlantic slave trade was abolished in the UK in 1807 – later outlawed across the British Empire by the Slavery Abolition Act of 1833 – money was paid out by the British Government, not to the enslaved but to slave owners to compensate them for their loss. The UK treasury paid out approximately £20 million – around £300bn in today's currency – in reparations to the 3,000 families who owned slaves. To raise funds, the government had to take out huge loans; the British Taxpayer including, descendants of the enslaved only finished paying off the interest in 2015.
While the British establishment falls short of even a sincere apology for the slave trade the demands for justice in the form of reparations; the compensation owed to the Africa continent and the African diaspora are growing.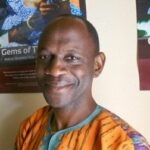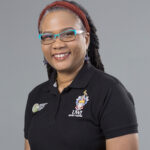 Slavery shaped modern Britain and we all still live with its legacies but should the demand for reputations stop with the slave trade. What about the violence, theft and carnage of Empire that made Britain 'Great' or rather great fortunes for some? An expert panel including Prof. Stephen Small of the UC, Berkely; Hassoum Ceesay, Director of Banjul Museums, The Gambia; and Dr Patricia Northover critical development economist and Senior Fellow at the Sir Arthur Lewis Institute of Social and Economic Studies (SALISES), at The University of the West Indies, (UWI) Mona discuss the case for and the practicalities of reparations.