On the Beat to On the Telly:
An Evening With Tony Schumacher –
Writer of BBC's Hit Show 'The Responder'
Straight off the success of one of this years most watched dramas, BBC1's 'The Responder', we're delighted to have Liverpool author and screenwriter Tony Schumacher at this years festival. Joining him will be 'The Responder' script editor Toby Bruce, and actors Mark Womack and Phil McGuinness.
Tony had one dream when he was a kid, and that was to be a writer. Instead of becoming a writer he bombed out of school aged 16 with no qualifications and a sigh of relief. He has worked his way around the world as a roofer, a jeweller, a bouncer, a barman, a binman, and on-board cruise ships selling underpants, before eventually returning to Liverpool to become a response policeman dealing with 999 jobs morning, noon and nights, which was the inspiration for 'The Responder'.
Eleven years later, after a breakdown and a period of homelessness, he found himself driving a taxi around the night-time streets of Liverpool. That was when he remembered his dream and finally started to write.
His first three novels have been published by HarperCollins in the USA, and since then he has been mentored by Jimmy McGovern as part of the Screen Skills High End TV Writers Bursary Scheme (2018) and been invited to join the BBC Writers room Northern Voices Scheme.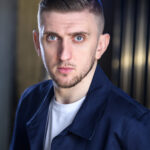 Philip McGuinness graduated from in with a 1st Class Drama Degree (2012), PGCE (2014) and MA in Education (2017) from Edge Hill University and intertwined Acting with continuing his academic studies.
Philip has a range of performing experience; touring the UK playing 'Rodney' in an Only Fools and Horses dinner experience (he was always told he was a bit of a plonker), JB Shorts and Commercials for Dewar's, American Golf, Paddy Power and Cinch.
Philip's big passion is Film and Television. Philip has played 'PC Brauders' in Emmerdale and loved playing 'Fat Jack' in The Alienist: Angel of Darkness (Netflix).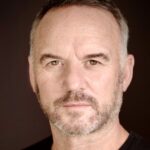 We're delighted to announce that acclaimed Liverpool actor Mark Womack, whose film credits include Route Irish, Babylon, Hearts and Minds, and Tin Star, who played henchman Barry in the BBC's 'The Responder' is joining the panel with Tony Schumacher and Phil McGuinness on Friday 6th May at FACT
Whether you're a writer, or lover of screen, this event is not to be missed. Join us for an evening of conversation with Tony and special guests, discussing his fascinating career and personal journey into being one of The UK's most successful Novelists and Screenwriters.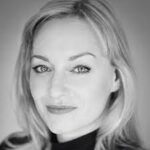 Liverpool born actor Christine Tremarco, who played Dr Diane Gallagher BBC 1's The Responder, will be joining the panel alongside Tony Schumacher and Guests. Christine's film and TV credits include 'Priest', 'Dockers', 'Clocking Off', 'Waterloo Road', 'Coronation Street', 'Little Boy Blue' and 'Tin Star'.
'The Responder cast deserves all the recognition they will inevitably get, as does Schumacher, who immediately establishes himself as a creative voice to watch out for. Indeed, that he could make this genre cynic fall in love with a cop drama suggests that he might even be a miracle worker.'- Radio Times.